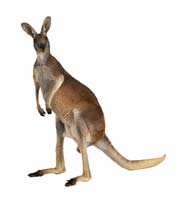 Australia
Food & Wine From the Land Down Under

Is there such a thing as "Native Australian Cuisine"? You bet there is -- and the current revival of "bush tucker" among chefs is making for some of the most creative dishes anywhere in the world. Using the indigenous plants and herbs, chefs like Andrew Fielke of Adelaide's Red Ochre Grill are finding that bush tomato, sea parsley, riberry and and quandong, a native sweet peach, can make the rich variety of lamb, seafood, pheasant and other meats, fish and fowl into its own unique world-class gourmet cuisine.

In this section, learn the origins of Australia's bush tucker, find out about Aboriginal favorites, and brush up on your Australian colloquialisms. Otherwise, mate, you might be stuck "looking like a dill."